Fit Grips - PRO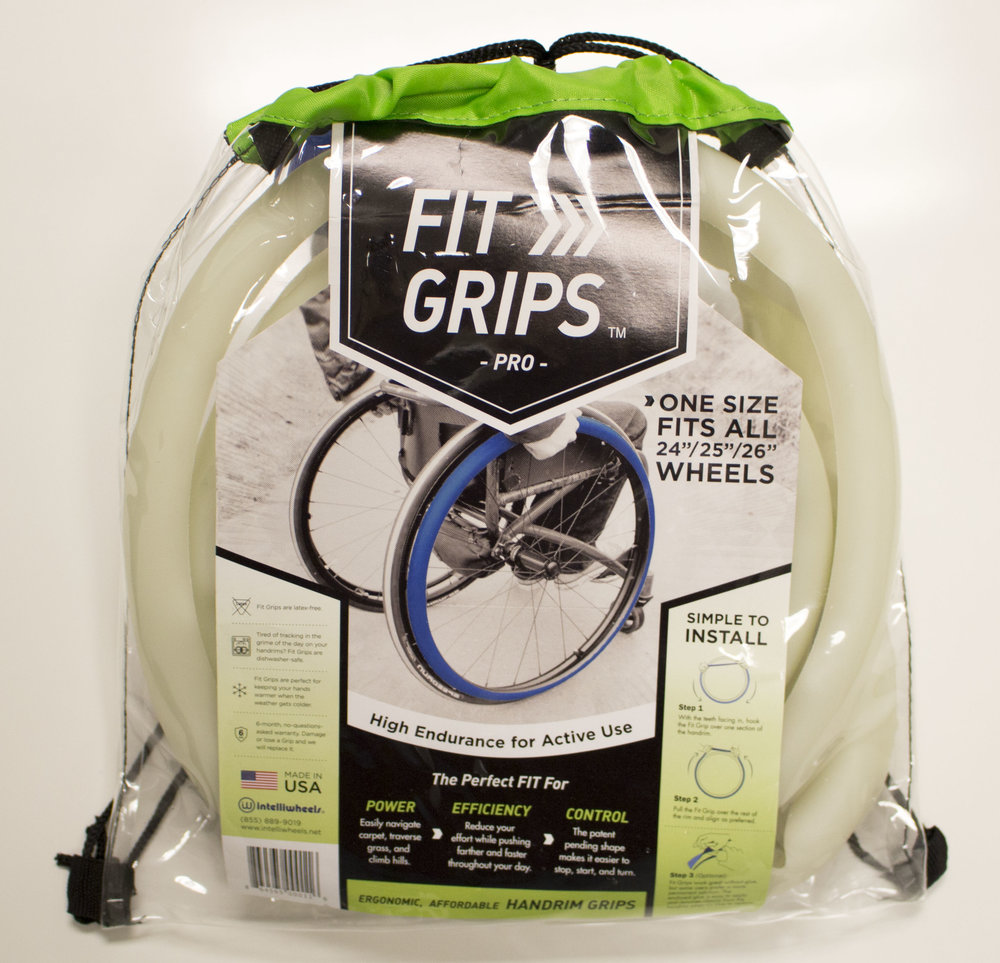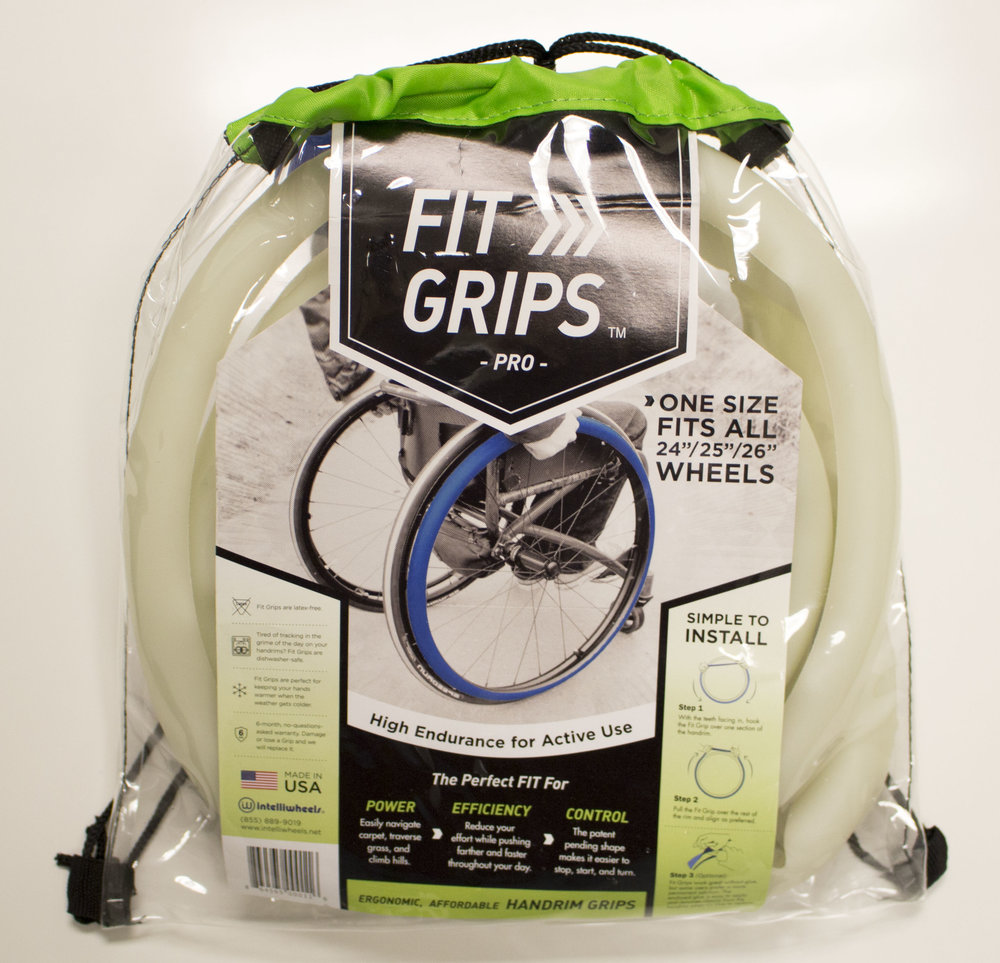 Fit Grips - PRO
The Perfect Fit For Life
High endurance rubber grips designed for active indoor/outdoor use.
Great for use on ultralight wheelchairs
Available in Colors: Jet Black, Caribbean Blue Water, Red Tulip, NEW! Power-up Pink
Price includes a set of 2 Grips
UPC Code: 864565000116
How to size your fit grips
Most adult sized wheelchairs have 24", 25" or 26" wheels.
Sometimes, your tire will indicate your wheel size.
You can measure your wheels by measuring from the outside of the tire to the outside of the tire. Round up to the nearest inch. Example: if you measure 23-1/4", you have 24" wheels.
If you have 24" wheels, we generally recommend the fit grips that are sized for 24-26" wheels. The version sized for small 24" wheels are generally only for power assist wheels, or for X-Core brand wheels.
20" and 22" sizes are generally for pediatric wheelchairs.
Fit for Control
More grip means more power and control. The ergonomic design means a more comfortable push.
Fit for All Sizes
Installs in seconds and fits any 20"-26" push rim.
Fit for Life
They fit on all standard push rims, look great, and add an ease and control to your push that you have never felt before. Fit Grips are the perfect fit for your life.